Hotel CRM & Marketing Automation.

Take control of your database, improve guest communications & increase direct reservations.

Learn more Get started


Email Marketing for growing your business.

Design beautiful emails and automate your campaigns.

Learn more Get started


Guest Journey Automation.

Automate Pre-Stay, During-Stay & Post-Stay Communications.
Reduce manual labor, increase revenue per reservation and optimise the guest experience. Learn more Get started
"We are very happy with the switch from Hubspot to PUSHTech. We have improved in hotel-specific functionalities, customer service and pricing."

"PUSHTech has become an essential tool for our marketing. The results in direct sales were visible and noticeable from our first e-mailing."

"PUSHTech stands out for the support and its team throughout the process of configuration, auditing and data architecture, as well as in the daily use of the tool."

"Since we started working with PUSHTech, we have been able to increase direct sales, disintermediate commissioned channel bookings and increase customer loyalty." Hotel CRM & Marketing Automation
Take control of your database, improve customer experience & increase direct sales with the hotel sector dedicated platform.
Disintermediate bookings from third-party channels to your direct channel.
Automate the entire guest journey, pre, during and post stay.
Integrated in the technological ecosystem of your hotel.
Increase and measure your ROI.
Generate operational efficiencies.
Dedicated success and support teams.
Easy to use.
Competitive Pricing.
1500+ hotels already trust PUSHTech´s Hotel CRM & Marketing Automation.
Learn more
Get started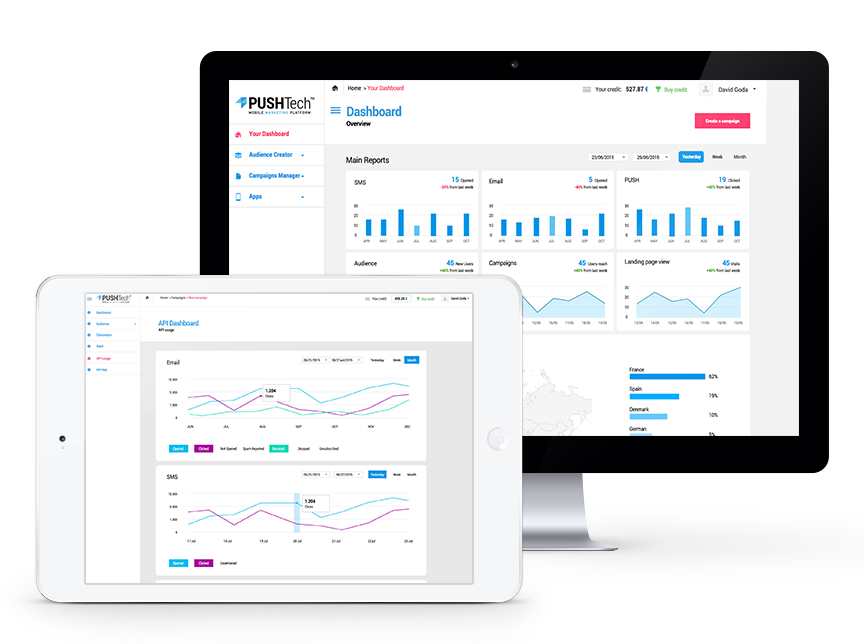 Customer Stories
Read about best practices, innovative approaches, outstanding ROI and important successes customers have achieved using PUSHTech software and solutions.