 Hotel CRM & Marketing Automation
Take control of your database, improve customer experience & increase direct sales with the hotel sector dedicated platform.
Disintermediate bookings from third-party channels to your direct channel.
Automate the entire guest journey, pre, during and post stay.
Integrated in the technological ecosystem of your hotel.
Increase and measure your ROI.
Generate operational efficiencies.
Dedicated success and support teams.
Easy to use.
Competitive Pricing.
1500+ hotels already trust PUSHTech´s Hotel CRM & Marketing Automation.
Learn more
Get started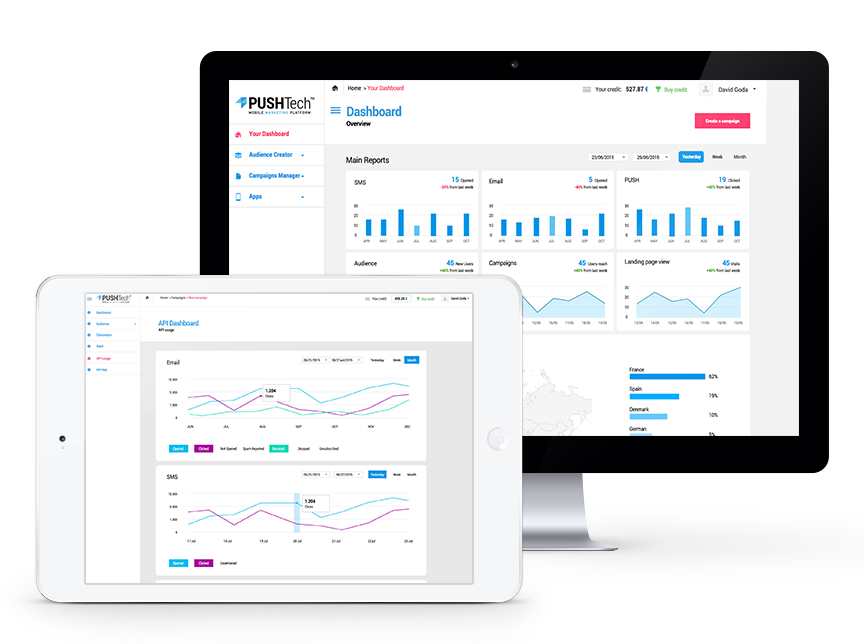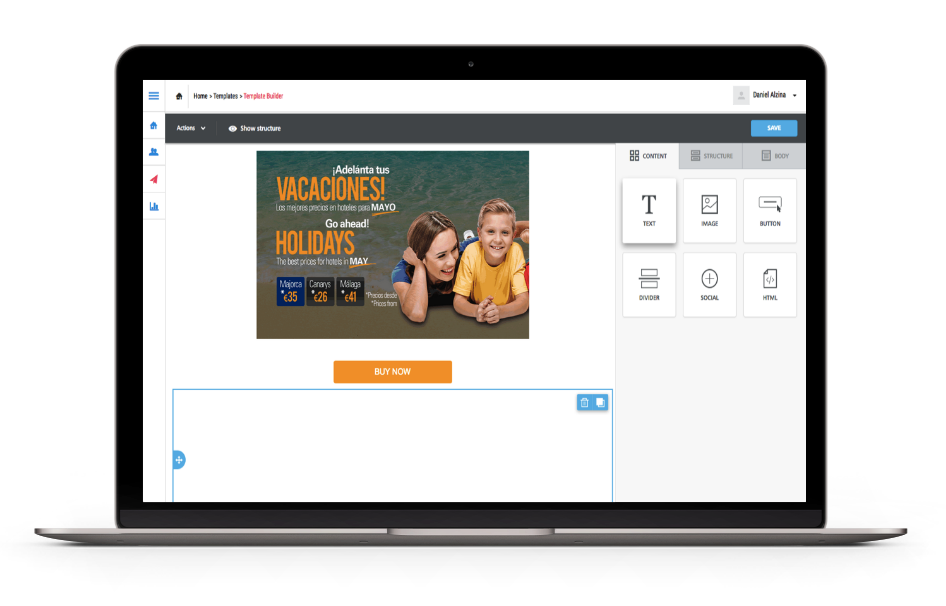 Email Marketing Platform
Design beautiful emails and automate your campaigns.
Design mobile friendly emails with our drag and drop template builder. Send personalized emails to your contacts or create SIEs – Sequences of Interactions and Episodes – based on behavioral data. Trigger follow up emails based on your customers actions and interests.
Learn more
Get started Guest Journey Automation
Automate Pre-Stay, During-Stay & Post-Stay Communications, which improves the guest experience & generates operational efficiencies.
A streamlining of communications for each step of the journey segmented by reservation data and web behavior, to create a better guest experience, reduce manual labor, increase direct reservations and optimize client relation management.
Inspiration
Purchasing Experience
Pre-Arrival Experience
Arrival Experience
Stay Experience
Departure Experience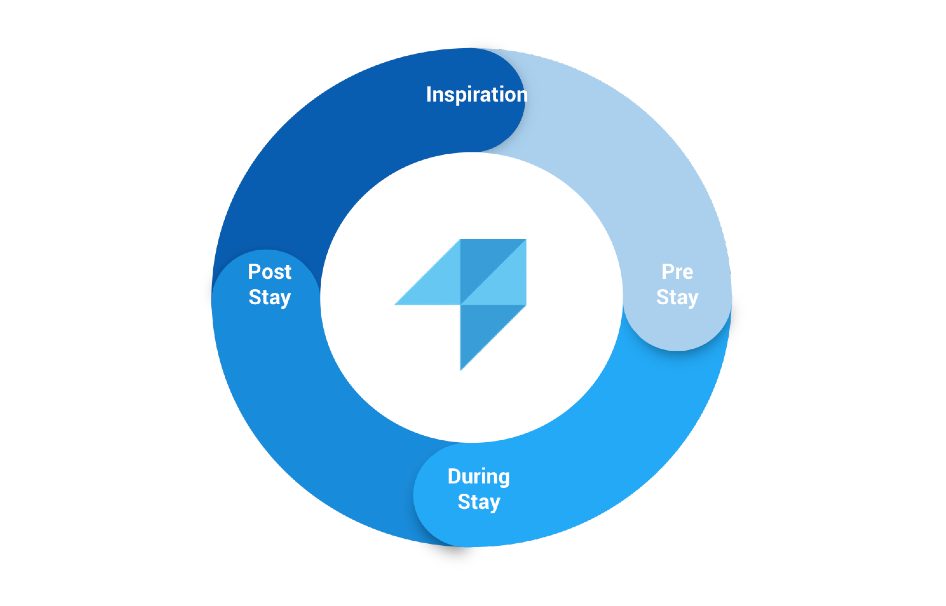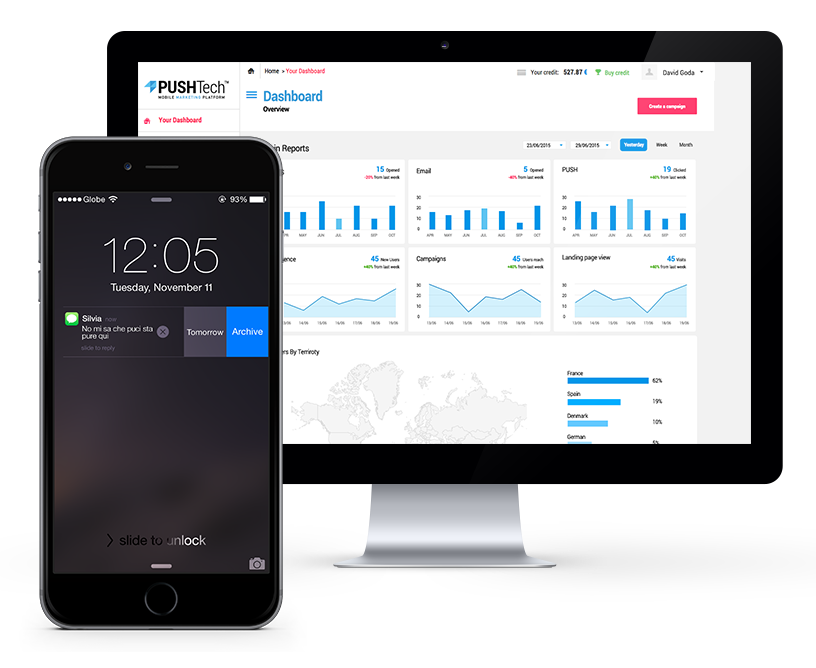 SMS Marketing platform
Create personalized SMS campaigns and landing pages.
Send SMS marketing campaigns with responsive Landing Pages adapted to mobile devices. Create automated behavior-triggered SMS campaigns and deliver your communications instantly to more than 1000 mobile operators in all corners of the world.
Learn more
Get started API for messaging
Send SMS, PUSH and EMAILS connecting your backend to our REST API.
Our REST API lets your systems interact 24/7 with PUSHTech. You can automate processes easily by integrating your Backend, CRM or ERP.
Learn more
Get started