 Engagement Engine ready to play
Increase user engagement from day 1.
90% of your users will become dormant without an automated strategy.
75% of all new users churn happens within the first three days.
40% of your engaged users remain unregistered within your app or web.

Reduce those numbers by 50% in less than 10 minutes. Activate our pre-configured and ready to use engagement engine, including 5 of the most important automations your website or app needs. Review the pre-populated content, press play and start understanding your audience states, reducing churn, increasing engagement and converting more customers.
Get started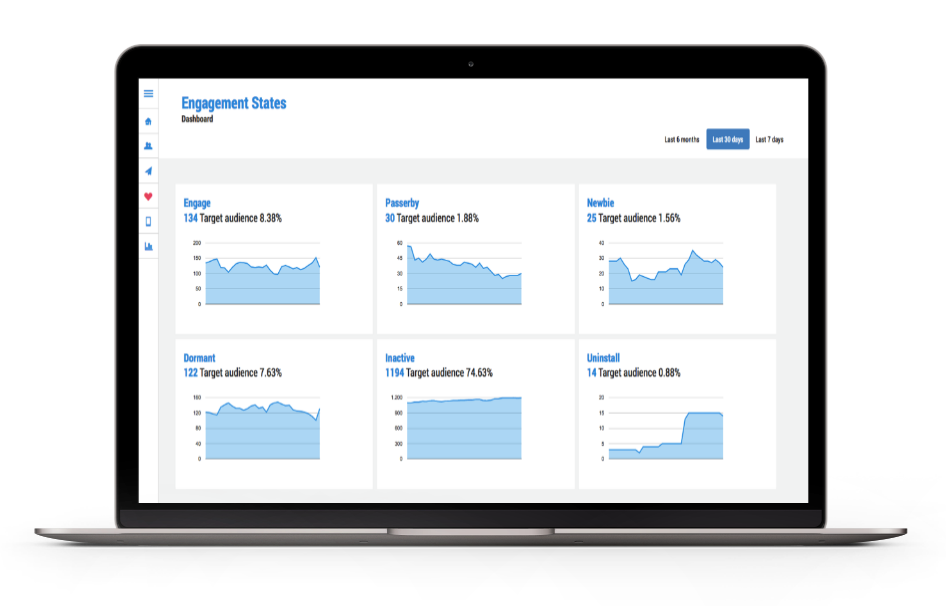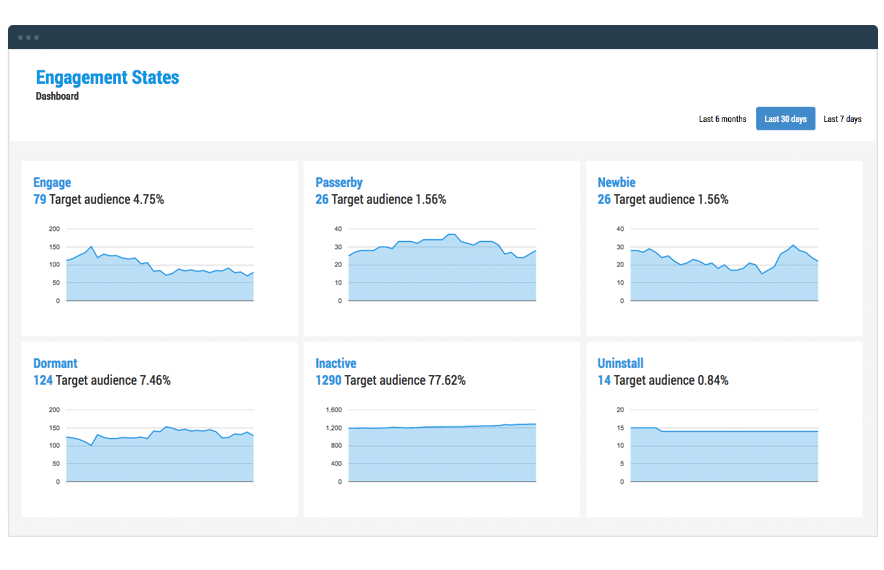 Basic Engagement Engine
One click away from automating:
Abandoned Cart Follow Up
Welcome Users Message
Reactivate Inactive Users
Feedback after purchase
Engage new users
Advanced Engagement Engine
Customise all your customer stages.
Bring your customer engagement and conversion rates to its maximum potential with a fully customizable and automated engagement engine. Understand all your users and customers states and design specific communications that fulfill their needs as well as your goals.
Book a demo.
Get started